ProFound Risk
Expose cancer before it makes its move.
Advancements in breast cancer risk analysis are empowering radiologists to provide more personalized screening plans, allowing clinicians to catch cancer earlier.
ProFound Risk is CE Marked, Health Canada Licensed, and available for investigational use only in U.S.
Know Her Risk. Protect Her Tomorrow.
Personalized breast cancer risk estimation for one or two years
ProFound AI® Risk is the first image-based, one or two year risk assessment tool – based on reading a 2D or 3D mammogram.
As the field of mammography moves from age-based screening recommendations to more personalized risk-adaptive screening guidelines, iCAD is on the leading-edge of this exciting new realm that will enable clinicians to easily adapt to evolving screening practices and personalize patient care.
Good just isn't good enough.
ProFound Risk is 2.4x more accurate compared to traditional models.1
Traditional Mammograms
With traditional mammograms, there's a 25-40% reduction in mortality risk.
However, the reduction is only when cancer is detected early, and 40% of cancers are still detected at a later stage. And 10-15% of all cancers are detected in the interval between scheduled mammograms, which are either entirely missed or masked during the previous mammogram.
Traditional Risk Assessments
When radiologists apply traditional models and clinical guidelines to a patient who has a 20%+ lifetime risk of breast cancer score, they usually recommend an MRI for supplemental screening.
However, tests often result in a high number of false positives due to low-to-moderate discrimination performance, such as specificity and sensitivity. Patients deserve a better solution.
ProFound Risk changes the game in risk assessment.
ProFound Risk uses a new model for predicting breast cancer risk during an annual mammogram screening. By evaluating several data points in the patient and scan image, it calculates a more accurate short-term Risk Score of developing breast cancer.
The result? For higher risk scores, it identifies women who may benefit from supplemental screening or a personalized screening interval, despite a negative or benign finding. ProFound Risk is a vigilant partner and trusted ally to radiologists, exposing cancer before it makes its move.
Proven results from real-world clinicians.
ProFound Risk offers the industry's highest AUC for providing a one-year future risk estimation based on a 2D or 3D screening mammogram, compared to existing models.1,2
Relative AUC performance for traditional risk models compared to ProFound AI Risk for 2D and 3D mammography. Uncertainties are given as the upper and lower 95% confidence intervals.
Result of early detection? Lives saved.
When clinicians implement a more proactive screening plan, based on a patient's Risk Score, they are more likely to identify invasive, interval cancers.
What to look for in a Risk Evaluation solution.
Risk factors, reimagined.
ProFound Risk calculates a personalized, short-term Risk Score (rating the chance to get breast cancer in the next 1-2 years) based on:
Observations in a 2D or 3D mammogram:
Age
Density
Breast characteristics like micro-calcifications, tissue masses, and left-right breast asymmetries of these features.
And compares it against:
Database of globally diverse (15 countries) incidence and mortality reference tables, for alignment with that country's general population, following clinically relevant global screening guidelines.
Diversity and inclusivity matters.
Commitment to Ensuring Screening Equality
Diversity matters within AI training and testing datasets. The ProFound Breast Health Solution's deep learning data set includes racial, ethnic, and geographic diversity within its AI research and training, which not only increases our unique algorithm's generalizability but also ensures clinical effectiveness for all women.
Did you know?
Black women have an approximately 40% higher risk of dying from breast cancer compared to white women.8
Black women are disproportionately affected by more aggressive subtypes, such as triple-negative breast cancer9 and inflammatory breast cancer.10
Clinical study tells the story.
In a multi-ethnic study of 154,200 women screened at four U.S. screening sites:1
ProFound Risk
Determined women who were at a higher risk of developing breast cancer, with up to 2.4 times more accuracy than traditional risk models.
Accurately identified the 14% of women with an almost 20-fold higher risk of developing breast cancer than the general population, using U.S. guidelines.
The result? Researchers estimated if the 12% of women at highest risk had been offered supplemental screening, up to 59% of the cancers could have potentially been detected, compared to 24% of the cancers using a traditional lifetime risk model.
Implementation and operation made easy.
Multi-Vendor Capability
Fully integrated with:
50+ PACS and 94 versions
2D and 3D OEM manufacturers
AI platform providers and workflow systems
Multi-Deployment Options
Cloud – yours or ours
On-premises hardware – yours or ours
3rd party Platform or OEM integration
Expert Voices
Joining forces against a common enemy.
In the fight against cancer, we're stronger together. Learn why our customers believe that our solutions are the secret weapon for cancer detection and treatment.
This leading-edge algorithm was designed to provide physicians with crucial information about a woman's short-term risk of being diagnosed with breast cancer, so that they may further personalize her screening and surveillance plan. This may include screening frequency adjustment, supplemental imaging, genetic testing and/or risk reduction strategies. Ultimately, the goal of this technology is to enhance efficiency for clinicians and improve outcomes for patients.
ProFound AI Risk is a powerful tool that may aid in the detection of interval cancers, or lesions that are detected between routine mammography screenings. In my experience using the technology, I have found it offers valuable insights for clinicians who may be looking to provide a stratified risk assessment for patients and is easy to use compared to other breast cancer risk models.
The ProFound AI Risk model is a validated short-term risk model that provides clinically relevant data about patients' individual risk of developing cancer between screenings. Our study data show that the ProFound AI Risk model offers significantly superior performance compared to any other current model.
ProFound AI Risk takes personalized breast cancer screening to the next level. It is efficient and easy-to-use. This first-in-kind technology seamlessly integrates into our workflow and offers a next-generation solution to stratify individual risk for our patients on the fly, with greater accuracy than traditionally used, hard to obtain and time-consuming risk models. It provides critical insights based off information garnered from 2D or 3D mammogram images, which helps the RMI team further personalize screening and surveillance plans for our patients.
We are proud to be the first private medical imaging center in France to benefit from iCAD's latest solution, ProFound AI Risk. This innovative technology calculates the individual risk of breast cancer, from the analysis of information contained in the mammogram, such as density, texture, asymmetries, and patient age, which is a much more precise approach than other risk models currently offered. This new algorithm allows us to identify women who are at higher risk of developing short-term breast cancer, and to personalize our follow-up for these women.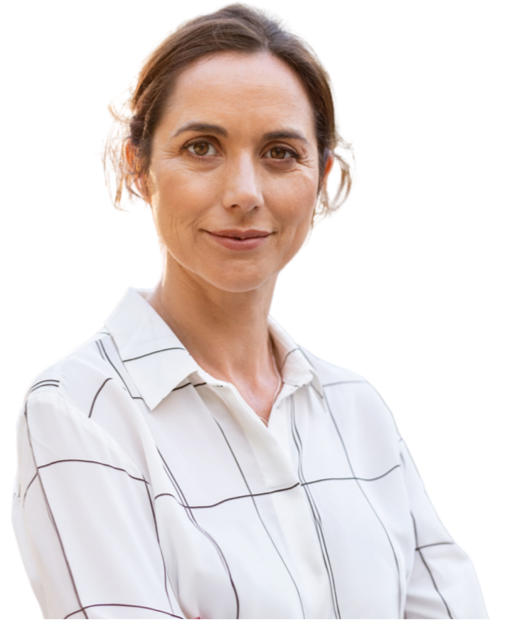 Contact Us
Together, we can
create

a world where cancer can't

hide

.

Ready to experience how ProFound can save lives?
1. Mikael Eriksson et al. A risk model for digital breast tomosynthesis to predict breast cancer and guide clinical care. Sci. Transl. Med. 14, eabn3971 (2022). DOI: 10.1126/scitranslmed.abn3971. 2. Eriksson M, Czene K, Strand F, Zackrisson S, Lindholm P, Lång K, Förnvik D, Sartor H, Mavaddat N, Easton D, Hall P. Identification of Women at High Risk of Breast Cancer Who Need Supplemental Screening. Radiology. 2020 Nov;297(2):327-333. doi: 10.1148/radiol.2020201620. Epub 2020 Sep 8. PMID: 32897160. 8. Richardson LC, Henley SJ, Miller JW, Massetti G, Thomas CC. Patterns and Trends in Age-Specific Black-White Differences in Breast Cancer Incidence and Mortality – United States, 1999–2014. MMWR Morb Mortal Wkly Rep 2016;65:1093–1098. DOI: http://dx.doi.org/10.15585/mmwr.mm6540a1. 9. Siddharth S, Sharma D. Racial Disparity and Triple-Negative Breast Cancer in African-American Women: A Multifaceted Affair between Obesity, Biology, and Socioeconomic Determinants. Cancers (Basel). 2018;10(12):514. Published 2018 Dec 14. DOI: 10.3390/cancers10120514. 10. https://www.cancer.org/cancer/types/breast-cancer/about/types-of-breast-cancer/inflammatory-breast-cancer.html. Accessed 11-01-2023.
iCAD data on file. Standalone performance varies by vendor.