For Patients
All mammograms aren't created equal.
Understand your options — don't let cancer hide.
Not all mammograms are equally effective in detecting cancer. That's why it's essential you find a healthcare partner and radiology facility dedicated to providing the best possible care with the latest technology, such as AI-powered cancer detection, breast density, and risk assessment, to offer you a personalized screening plan.
Early detection is critical!
When breast cancer is detected early and still localized, the 5-year relative survival rate is 99%,5 according to the American Cancer Society.
women will get breast cancer in her lifetime.
of cancers are missed when viewing mammogram images.
With AI, even earlier detection is possible!
When a mammogram uses ProFound AI (artificial intelligence), radiologists can find or predict breast cancers two to three years earlier than traditional mammography.1,2 Detecting cancer at the earliest possible localized stage, when treatments work best.
Mammograms are unique. Just like you.
You've been told for years… start getting an annual mammogram at age 40. But do you know what happens next? Or what steps you can take to ensure you're getting the most accurate mammogram reading possible?
2D vs. 3D mammograms. How are they different?
The effectiveness of mammography in finding cancer went up over 40%16 when 3D mammograms arrived in 2011, compared to 2D mammograms, because a typical 3D exam produces up to 300 images, compared with the four images in a 2D screening.
Which provides radiologists with more detailed images and a better chance to find cancer early! But it also creates a huge workload where potential issues are still missed.
When the radiologist analyzes your scan…
The images are sent to a radiologist, who reads the scans and makes one of these recommendations, based on their expertise and clinical guidelines:
You're ok to wait until your next regularly scheduled mammogram for another mammogram because they don't see anything concerning.
You should start getting mammograms more frequently to be vigilant due to your risk factors.
You should consider supplemental screening, diagnostic imaging, or a possible biopsy.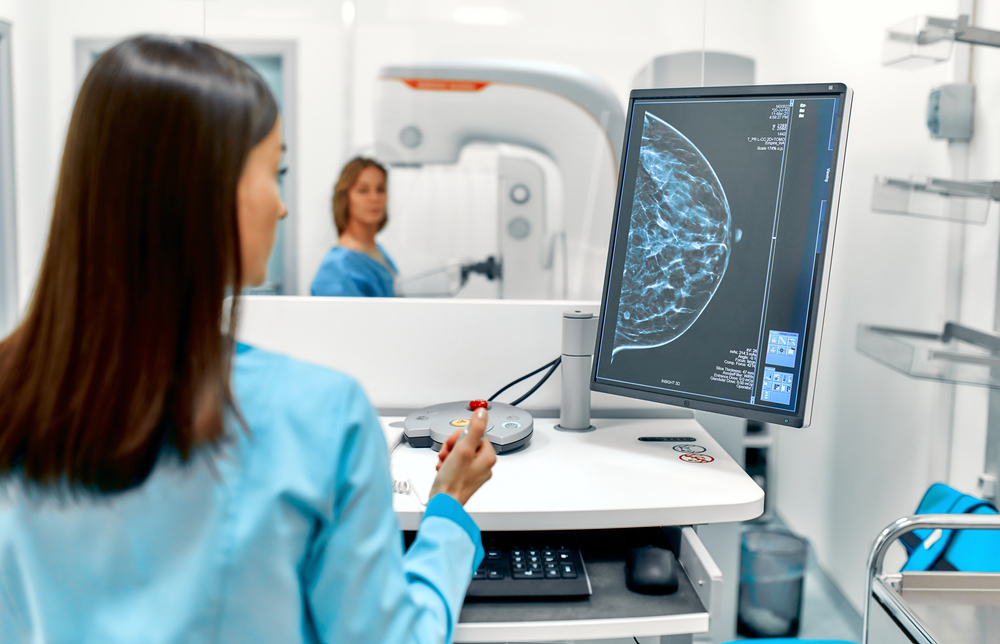 Some radiologists partner with cutting-edge, AI-powered solutions…
When the radiologist uses AI-powered solutions to help them read the scans, it's not replacing their expertise… it's making them significantly more effective at identifying risk signs, resulting in a 6% increase in detecting cancer early!4
The difference is ProFound.
Artificial intelligence is changing breast health care.
When a radiologist opens the images of your 3D mammogram, they are presented with about 300 scans to click through, looking for any hint of a concern within your breasts.
Find cancer earlier, even when normal screenings would miss the signs.
When radiologists use the AI-powered, ProFound Breast Health Suite to help analyze mammographic images, the system is trained off millions of previously diagnosed, rigorously tested images. ProFound provides the radiologist with prioritized areas of suspected cancer that they should evaluate first, helping them focus their limited time where it's needed most.
The result?
Radiologists are reducing patient stress! Studies show they are reducing unnecessary call-backs by 7%. Plus, they are finding more cancer earlier, with 6% more accuracy than those not using AI.4
Know your personalized Risk Assessment results.
In addition to highlighting and scoring areas within your breasts for early cancer detection, ProFound can also perform a Density Assessment and a Risk Evaluation based on your mammogram images.
The result?
ProFound is over 2.4x more accurate in determining your risk of developing breast cancer in the next one or two years than traditional lifetime risk scoring methods.1,2 The radiologist can make better informed recommendations for additional screenings or a personalized schedule of exams. 
Your peace of mind increases, knowing your physician is providing you a personalized plan, not just conforming to generalized standards.
With radiologists and ProFound Detection joining forces, cancer can't hide!
Know your breast density and other risk factors.
Dense breasts are a risk factor for developing breast cancer because they can influence the accuracy of mammography. 
Approximately 50% women over the age of 40 in the U.S. have dense breast tissue.17
Dense breasts can increase your chance of getting breast cancer by over 2x.13,14
For women with dense breasts and other risk factors, the standard annual mammogram just isn't enough!
You're empowered to choose.
Advocate for your health.
Annual mammograms alone are no longer the most effective way to detect cancer while it's hiding.
Make a plan to advocate for your health!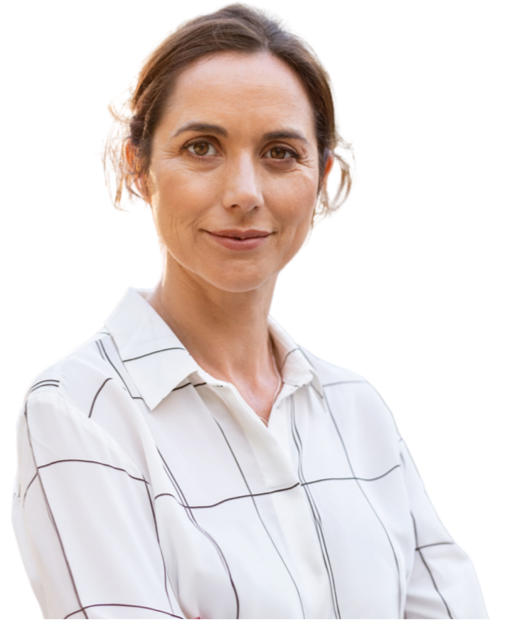 Contact Us
Together, we can
create

a world where cancer can't

hide

.

Ready to experience how ProFound can save lives?
1. Mikael Eriksson et al. A risk model for digital breast tomosynthesis to predict breast cancer and guide clinical care. Sci. Transl. Med. 14, eabn3971 (2022). DOI: 10.1126/scitranslmed.abn3971 2. Eriksson M, Czene K, Strand F, Zackrisson S, Lindholm P, Lång K, Förnvik D, Sartor H, Mavaddat N, Easton D, Hall P. Identification of Women at High Risk of Breast Cancer Who Need Supplemental Screening. Radiology. 2020 Nov;297(2):327-333. doi: 10.1148/radiol.2020201620. Epub 2020 Sep 8. PMID: 32897160. 4. Conant EF, Toledano AY, Periaswamy S, Fotin SV, Go J, Boatsman JE, Hoffmeister JW. Improving Accuracy and Efficiency with Concurrent Use of Artificial Intelligence for Digital Breast Tomosynthesis. Radiol Artif Intell. 2019 Jul 31;1(4):e180096. doi: 10.1148/ryai.2019180096. PMID: 32076660; PMCID: PMC6677281. 5. https://www.nationalbreastcancer.org/early-detection-of-breast-cancer. Accessed 11-01-2023 13. Boyd NF, Guo H, Martin LJ, Sun L, Stone J, Fishell E, Jong RA, Hislop G, Chiarelli A, Minkin S, Yaffe MJ. Mammographic density and the risk and detection of breast cancer. N Engl J Med. 2007 Jan 18;356(3):227-36. doi: 10.1056/NEJMoa062790. PMID: 17229950. 14. Yaghjyan L, Colditz GA, Collins LC, Schnitt SJ, Rosner B, Vachon C, Tamimi RM. Mammographic breast density and subsequent risk of breast cancer in postmenopausal women according to tumor characteristics. J Natl Cancer Inst. 2011 Aug 3;103(15):1179-89. doi: 10.1093/jnci/djr225. Epub 2011 Jul 27. PMID: 21795664; PMCID: PMC3149043. 16. Lauby-Secretan B, Scoccianti C, Loomis D, Benbrahim-Tallaa L, Bouvard V, Bianchini F, Straif K; International Agency for Research on Cancer Handbook Working Group. Breast-cancer screening–viewpoint of the IARC Working Group. N Engl J Med. 2015 Jun 11;372(24):2353-8. doi: 10.1056/NEJMsr1504363. Epub 2015 Jun 3. PMID: 26039523.
iCAD data on file. Standalone performance varies by vendor.