ProFound Detection
Cancer's hiding place, exposed.
Delivering clarity, confidence, and peace of mind. ProFound is clinically proven to improve breast cancer detection and radiologist performance.
FDA Cleared. CE Marked. Health Canada Licensed.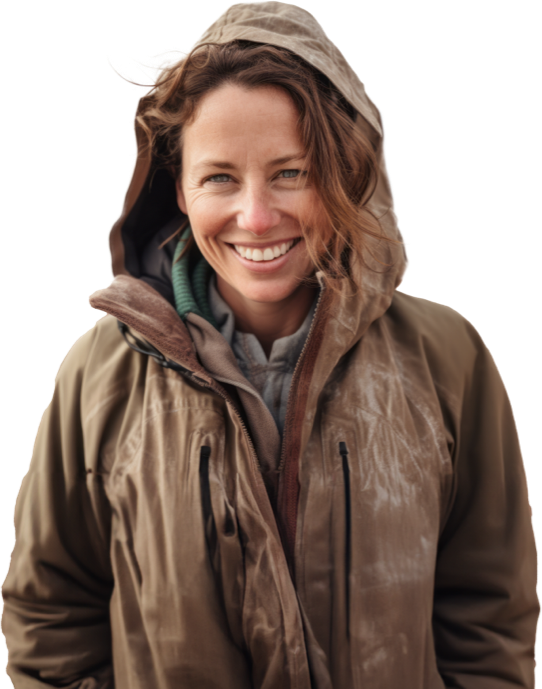 A screening revolution has arrived. The difference is ProFound.
Built with the latest in deep-learning, 3rd generation artificial intelligence (AI), ProFound Detection delivers unparalleled accuracy and efficiency for 2D and 3D mammography screening with up to 2x enhanced clinical performance compared to other AI platforms.3
ProFound AI® for Digital Breast Tomosynthesis and 2D Mammography.*
Expertly engineered to enhance cancer screening and diagnostics, augment radiologist performance, and improve patient lives, ProFound AI offers concurrent-read, cancer-detection, and workflow solutions that rapidly and accurately analyzes each tomosynthesis image, detecting both malignant soft tissue densities and calcifications with unrivaled accuracy.
*CE Marked for use outside of the United States, clinically proven solution designed to amplify radiologists' diagnostic accuracy and performance reading 2D mammography and digital breast tomosynthesis (DBT).
SecondLook® Detection for 2D Mammography
Developed for 2D mammography, SecondLook's Detection solution automatically marks suspicious lesions, identifying potential cancers and microcalcifications. The solution provides the radiologist with a "second look" which helps detect actionable missed cancers earlier than screening mammography alone, providing workflow enhancements and improved efficiency.
Why early detection matters.
Increases the five-year survival rate to over 99%.5
Reduce the need for aggressive treatments.
Better treatment outcomes.
Together, we can impact more lives. Find cancers earlier, with greater accuracy, and more efficiency.4
Clinical Confidence
Superior cancer detection drives improved outcomes
Reduced false positives improves patient satisfaction
Earlier cancer detection improves treatment options
Operational Superiority
~52.7 reduction in radiologist reading time
6-7% improvement in radiologist AUC performance
Faster image processing vs. other AI solutions
Competitive Differentiation
Differentiate your center with the most advanced clinical technology
Enhanced patient satisfaction with improved screening service
Aligns to quality improvement and accreditation programs
How the Algorithm works.
The ProFound AI algorithm is a highly accurate and clinically proven early cancer detection tool designed to be used concurrently while reading mammogram images. The algorithm has undergone extensive training using one of the most comprehensive 3D image datasets available.
Developed from:
6+ million training images
~8,000 biopsy-proven cancers
100+ contributing centers ensuring data diversity
A comprehensive ally to cancer detection:
Powered by deep-learning technology, the algorithm leverages convolutional neural networks for image processing and pattern recognition. It meticulously examines mammography slices to localize, segment, and classify areas that warrant attention. Suspicious structures, such as densities (masses, architectural distortions, and asymmetries), as well as clusters of calcifications, are pinpointed using a sophisticated contouring technique.
Certainty of finding for lesion scores.
Detected masses or calcifications are displayed with a Certainty of Finding lesion score. Additionally, the whole exam is given a Case Score. This information is instrumental in helping radiologists manage their workload, make informed clinical decisions, and avoid burnout through streamlined workflows.
Scores represent a relative level of concern or suspicion and are not intended to be clinically used for the probability of cancer.
Implementation and operation made easy.
Multi-Vendor Capability
Fully integrated with:
50+ PACS and 94 versions
2D and 3D OEM manufacturers
AI platform providers and workflow systems
Multi-Deployment Options
Cloud – yours or ours
On-premises hardware – yours or ours
3rd party Platform or OEM integration
expert voices
Joining forces against a common enemy.
In the fight against cancer, we're stronger together. Learn why our customers believe that our solutions are the secret weapon for cancer detection and treatment.
Breast cancer is the most common cancer among women; however, the chances of survival are constantly increasing, especially thanks to technological advances in medical imaging that are improving screening performances. ProFound AI is fully in line with this desire to constantly improve radiologists' abilities to detect breast cancer as early as possible. This is why I chose to install the new generation of the ProFound AI solution in my medical imaging center dedicated to breast imaging, in order to offer my patients the best possible care.
After a year of using it, I've come to an eye-opening realization: ProFound AI is looking at things that we clinicians don't necessarily recognize as signs of cancer. For example, the technology flagged a few cases last year that didn't appear visibly as signs of cancer at the time, but when the patient returned this year, there's definitely a cancer there. We've really gotten to trust it, and I am hoping that more of those subtle, obscured lesions will be picked up earlier because of this.
We recently updated our breast screening technology at our facility, and ProFound AI is the icing on the cake. We looked at other AI technologies, but have ultimately found them to be like smoke and mirrors compared to ProFound AI. A game-changing technology, ProFound AI has empowered us to offer world-class, personalized patient care. It is light years ahead of other technologies, which simply cannot measure up. I believe that patients without access to ProFound AI are at a disservice. It has helped make our breast screening program one of the best – not only in the state, but also the world.
iCAD's ProFound AI solution has had a significant impact on our workflow. We are able to immediately react if we see something suspicious in a scan alleviating anxiety for our patients. Using the solution will allow us to expand DBT beyond diagnosis because it enables our radiologists to read as many tomosynthesis cases as we currently read with 2D mammography. I consider ProFound AI to be one of the greatest tools in modern radiology.
iCAD's ProFound AI for DBT offers a quantum improvement in terms of our efficiency, enabling us to focus on abnormal findings, while reducing the rate of false positives. This is a vital tool for our practice that allows radiologists to zero-in on questionable areas, while reducing reading time and improving our overall confidence in the results.
ProFound AI offers daily assistance to help me detect breast cancer more effectively and efficiently. It supports me in case assessment and improves my confidence, even while reading challenging cases, such as those with dense breasts.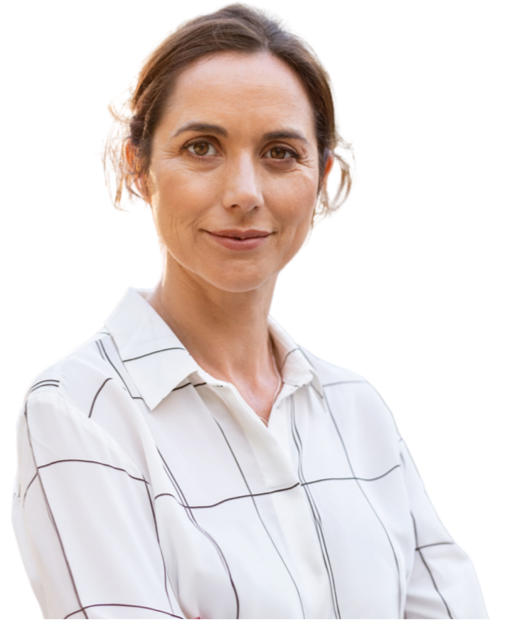 Contact Us
Together, we can
create

a world where cancer can't

hide

.

Ready to experience how ProFound can save lives?