Density Assessment
Reveal cancer's hiding place.
Providing an objective and consistent breast density assessment, seamlessly integrated into existing workflows. ProFound is supporting personalized care plans and helping clinics align to new FDA-MQSA notification requirements.
FDA Cleared. CE Marked. Health Canada Licensed.
PowerLook® Density Assessment
Our Density Assessment solution simplifies and standardizes breast density reporting and stratification, with accurate and reliable results.
Using mammographic images, it analyzes the woman's breast anatomy, and categorizes her breast density within the appropriate BI-RADS® 5th edition density category.
The result? Clinicians have an integrated workflow for identifying and reporting breast density, allowing them to personalize a patient's care plan with supplemental screenings and a custom schedule.
Why density matters.
Breast density is one of the strongest and most prevalent breast cancer risk factors. As breast density increases, the risk of developing and missing breast cancer increases.
50% women over the age of 40 in the U.S. have dense breast tissue. 
Women with very dense breasts are 4-5 times more likely to get breast cancer
1 in 8 women will get breast cancer in her lifetime. 
20-40% of cancers are missed in mammogram screenings.
Align with industry guidelines and treatment standards.
ProFound Density supports standard clinician workflows and treatment standards.
Remove the challenges of subjectivity.
Standardizing density assessments can save lives.
Assessing breast density has traditionally been determined by the radiologist's visual assessment, but studies show a 6-85% variation in subjective assessments, and that clinicians may even disagree with their own assessment year to year.7
Inconsistency can lead to unnecessary additional imaging, increase patient and facility costs, and cause anxiety and confusion for patients.
ProFound Density removes the challenges of subjectivity in breast density reporting.
Using 2D or 3D mammography images,, it analyzes and measures the adipose and fibroglandular tissue dispersion and texture of breast tissue, delivering clinicians a consistent, accurate, and reliable patient-specific breast density assessment.
Which breast should be identified as dense, requiring FDA-compliance patient notifications and a personalized, interval screening plan?
Clinicians are removing the subjectivity of that answer with ProFound Density.
What to look for in a Density Assessment solution.
Stay informed about breast density.
The Risk is Real. The Help is Here.
Explore our For Patients area to learn more about how breast density and other breast cancer risk factors are influencing the breast imaging experience for clinicians and patients.
Implementation and operation made easy.
Multi-Vendor Capability
Fully integrated with:
50+ PACS and 94 versions
2D and 3D OEM manufacturers
AI platform providers and workflow systems
Multi-Deployment Options
Cloud – yours or ours
On-premises hardware – yours or ours
3rd party Platform or OEM integration
Expert Voices
Joining forces against a common enemy.
In the fight against cancer, we're stronger together. Learn why our customers believe that our solutions are the secret weapon for cancer detection and treatment.
Currently, dense breasts are considered a risk factor because dense breast tissue masks cancerous tissue on mammography images. ProFound AI not only helps us to review cases with fatty tissue, but we also see an even greater benefit for those women with dense breasts. Before ProFound AI, I might have read a case with dense breasts and thought 'Let's call them back in 6 months or a year,' but with ProFound AI, we can more easily tell whether we should be doing another examination or biopsy. In fact, there have been two recent cases with dense breasts in a short period of time where ProFound AI helped us make the decision for a follow up, and they both turned out to be cancers.
Installing PowerLook Density Assessment has helped improve the workflow of our department and also in the education of our patients about the importance of knowing your breast density.
We have had the AI density breast program for several years now and at the beginning there were some issues with radiologists not agreeing with what the determination was, but it has gotten very accurate, and our techs are able to take that information and plug it into the risk model without having to bother a radiologist to ask what density they should put. We are able to very quickly add that information to our reports and give that information to the patient and their physician to know if they should be coming in for additional screening. It's something that give patients peace of mind when they have very dense breast tissue or to identify cancer earlier.
Radiologist visual density assessment has suboptimal intra- and inter- observer agreement due to its visual, subjective assessment. This inconsistent reporting causes confusion, impacts patient care and derails referring physician and patient confidence. With PowerLook Density Assessment, clinicians can feel confident in their patients' density assessment. This solution is easy to integrate and implement and is the ideal choice for those seeking to accurately automate density assessment and harmonize the patient experience.
I'm finding mammographic areas of concern in dense breasts that would have otherwise been lost in the Bermuda Triangle!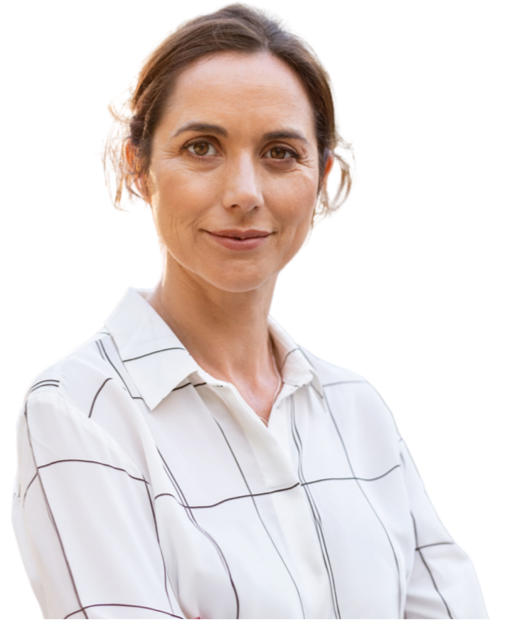 Contact Us
Together, we can
create

a world where cancer can't

hide

.

Ready to experience how ProFound can save lives?
References
7. Sprague BL, Conant EF, Onega T, Garcia MP, Beaber EF, Herschorn SD, Lehman CD, Tosteson AN, Lacson R, Schnall MD, Kontos D, Haas JS, Weaver DL, Barlow WE; PROSPR Consortium. Variation in Mammographic Breast Density Assessments Among Radiologists in Clinical Practice: A Multicenter Observational Study. Ann Intern Med. 2016 Oct 4;165(7):457-464. doi: 10.7326/M15-2934. Epub 2016 Jul 19. PMID: 27428568; PMCID: PMC5050130.
iCAD data on file. Standalone performance varies by vendor.